Past Exhibitions
Openings are on the Forth Friday of scheduled months 6-9pm.
Receptions are the Saturday after fourth Fridays 1-4pm.
Regular hours:
Monday to Friday 12:30 - 8:30pm
Other times set by appointment
2014 Gallery Events
Past Showings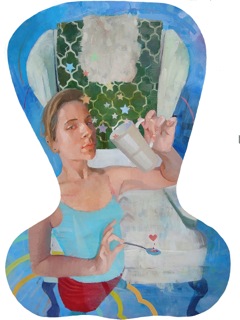 Opening:August 5th (Tues.- 12p)
Fourth Friday Opening: 29th - 6p to 9p
Reception: 30th – 1p to 4p

Wolfgang Finger: Voyage Through Space on Glass - June 17th to Extended to September 6th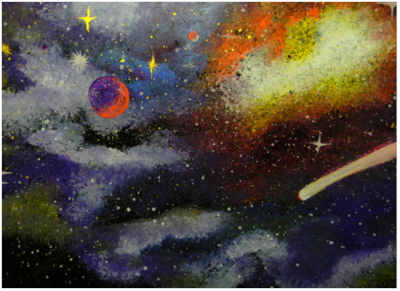 Private Viewing: June 21st, 11am to 4pm
Fourth Friday: June 27th, 6-9pm
Artist Reception: June 28th, 1-4pm

All News Articles and Press Releases
2014 Gallery Events


Exhibitions Coming Soon
--->
All News Articles and Press Releases
Exhibitions
Delivery
Hanging


(Optional)

First Opening
and Reception
Tuesday, August 5th thru September 20th - 2014


Midsummer Night's Dream:

Entry Fee/Process: Submit 1 representational/realist painting expressing the phrase "Midsummer Night's Dream", an artist statement, resume with a $10 entry fee to info@meinhartsgallery.com through paypal or through postal: 6 East Holly Ave, Pitman NJ, 08071. The painting must be at least 12" x 16", maximum size is 60" x 80". Open to any painting medium. Photographs must be high quality with a minimum resolution of 300 dpi, and must include a frame if painting is to be sold in a frame. Frame can't exceed 3 inches. *All Artwork must be ready to hang, signed and available for sale. Gallery takes 45% commission.

Submission Deadline: July 5th, Midnight.

Notification of Acceptance: July 8th

Prospectus

August 1st & 2nd - Open hours (Fri.- 12p to 6p/Sat.- 11a to 4p)
August 3rd & 4th - 1p to 5p

Opening: 5th (Tues.- 12p)

Fourth Friday Opening: 29th - 6p to 9p

Reception: 30th – 1p to 4p

End: September 20th (Sat.- 4p)

Uninstallation (Responsibility of Gallery): Sunday the 21st, 1p – 4p
Acceptance Notice: Everyone who submits will receive an email notification of acceptance. Accepted images will be posted on the Gallery's website.
USE RIGHTS: Each artist retains all copyrights to their own images. The Artist's name is provided with any use. By submission for jurying, artists whose submissions are chosen for the exhibition grant Meinhart's Gallery & Curio, Inc. the right to use their images for the purpose of promoting exhibitions, promoting the Gallery's programs, promoting the artist and subsequent display on the Gallery's website of current and past exhibitions. Promotions and images may also be placed on social networks for The Gallery with artist credit. Artists grant the use of their image(s) as stated without further contact or compensation from the Gallery.
2014 Past Gallery Events


Collective777 - ARCANA Tuesday, May 13th thru Saturday, June 14th 2014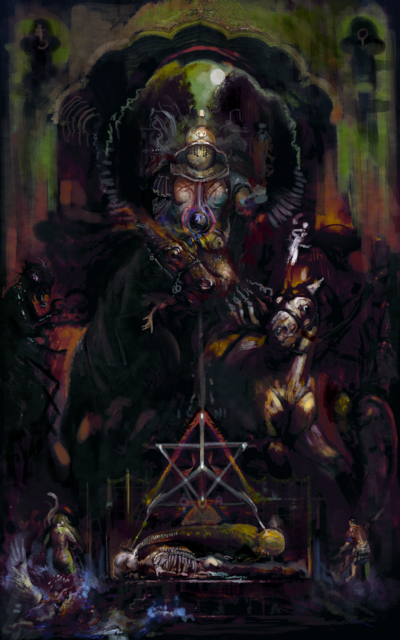 Private Viewing: May 16th, 6-9pm
Artist Reception on Fourth Friday: May 23rd, 6-9pm

Collective777 is the art guild of Ordo Templi Orientis Australia comprising 15 professional artists working across film, painting, drawing, photography, sculpture, sound, and new media, all of which have a deep connection and affinity with the tarot deck as a tool of magical insight. The group's first international exhibition, ARCANA presents a contemporary revisioning of the traditional tarot concepts through the perspective of personal initiatic experience and Thelemic philosophy. Already creating a strong profile in their home country through a series of high profile commercial exhibitions and museum showings, the guild includes members Barry William Hale, Mitchell Nolte, Robert Buratti, Annette Gray, Nathan Hopkins, Laith Tierney and honorary member, J. Daniel Gunther amongst others.
Bridget Culver - Tuesday, April 1st thru Friday, May 9th 2014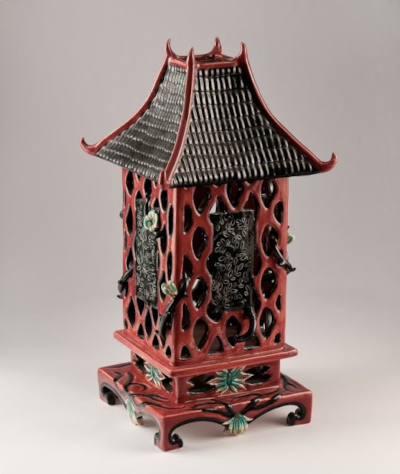 Fourth Friday: April 25th, 6-9pm
Artist Reception: April 26th, 1-4pm

Exhibiting the three-dimensional pottery works of Bridget Culver April 1st through May 10th 2014. Moved by natural beauty and a desire to create something from nothing more than her imagination and slabs of clay, Bridget Culver creates inspiring three-dimensional ceramic pieces. With each piece, she brings to life another unique concept that she has envisioned in her mind.
2013 Gallery Events


Exhibitions
Delivery
First Opening
and Reception
November 19th thru January 11th - 2014
Small Imagery
: Submit 2 to 3 images of representational, 2D art, an artist statement and resume to info at meinhartsgallery dot com or gallery's postal (Images sent through email should be Jpeg format, and should be 800-1000 pixels). Deadline to Submit is October 24th. If one does not commit to delivery of said artworks by November 2nd, they will be removed from advertising and no longer considered by the gallery for future exhibitions.
Prospectus
October 24th to
November 2nd
(Monday and Sunday deliveries appointment only)
November 12th to 16th
Opening: November 22nd

Reception: November 23rd
August 2nd thru September 28th - 2013
PAFA Alumni Group Show
: Non-jured, open call for Alumni from the Pennsvlvania Academy of Fine Arts
Submit 3-5 images of representational 2D art, artist statement and resume to
info at meinhartsgallery dot com
or gallery's postal by July 15th.
Prospectus
Artists
July 9th to 13th
July 16th to 20th
July 23rd to 27th
Opening: August 2nd

Reception: August 3rd